Our quote process is quick and easy, but it is also thorough. By being thorough, we can find the lowest possible price for your specific situation. Some companies penalize for certain conditions, while others don't. If there is a company that will not penalize you for your condition, we can find it and match you with it, saving your valuable dollars.
REQUEST A QUOTE
Company Selection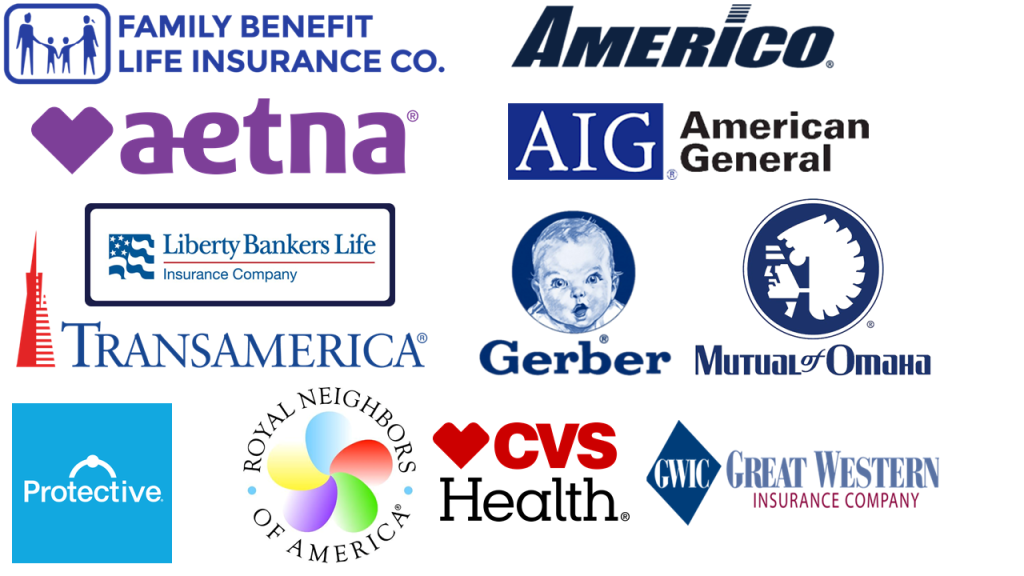 Benefit Choice Direct has access to the best companies in the industry.
More Choices Equals More Options
The benefits of having access to multiple final expense insurance companies are many.
Get Your Best Price Not all carriers are the same. Some (like Gerber) specialize in guaranteed issue and flexible payments. Some are more selective on the health questions, but if you qualify you will get a better price than other carriers. Having access to multiple carriers allows you to fine tune your options so you can get the best price possible.


Flexible Premiums Direct withdrawal through EFT from a checking account is universal and the easiest way to pay for insurance. However, perhaps you need to mail a check or money order. Maybe you have a Direct Express card. If you are on a strict budget, you may prefer a company that will adjust the draft date on the day you receive your Social Security check, not just the same day each month.


Name Recognition Benefit Choice Direct only deals with top rated insurance companies, but perhaps you are more comfortable using a company with a name you recognize, or you may have a family member or friend who had a good experience with a company and has recommended using them. Chances are, we can provide service from any company you desire.
No Pressure
Our quote process is simple, yet thorough. Our number one goal is to help you understand all your options. In order to do that, we will need to ask some questions regarding your health, prescription medication and birth date, but most importantly, we need to know what your are trying to accomplish.
Once we have the necessary information, we can provide you a quote. If you decide to move forward, we can usually get the policy issued within 24-48 hours. If you decide to hold off, no problem! We will never pressure anyone into buying something they are not comfortable with. Call us anytime with any questions you have.
REQUEST A QUOTE